I had book club last night… and for the first time in a year, I didn't read the book. (*bows head in shame*)
Well, that's not entirely true. I've read (and taught) it before, it's just been a few years. I tried and tried to make myself read it again, but I just couldn't get into it. This month we read The Poisonwood Bible by Barbara Kingsolver. I was more motivated to read it the first time through because, you know, I had to actually teach it to a bunch of grade 12 university students, but this time the spark just wasn't there. It's not that it's a bad book, it's just slow and takes a long time to reel you in. It's actually a really worthwhile read, if you have the time to wade through the beginning and let it sink its hooks in you.
I just wasn't feeling it this time around. As reading is something I can really only do in my "me" time, it didn't grab me enough to make me want to sacrifice all the other things I could be doing to read it.
…like binge watching season 2 of Making a Murderer. Which I may or may not have been doing. (IT'S SO GOOD.)
So, I went to book club feeling badly that I wasn't "prepared", but then most of the other women felt the same way I did about the book and I felt much better. We actually spent most of the evening talking about books we've been reading on our own, or ones we want to add to our reading list. Our November book looks a little more lively–I tried to get it through my library and there are 26 holds on it. We're reading Then She Was Gone by Lisa Jewell.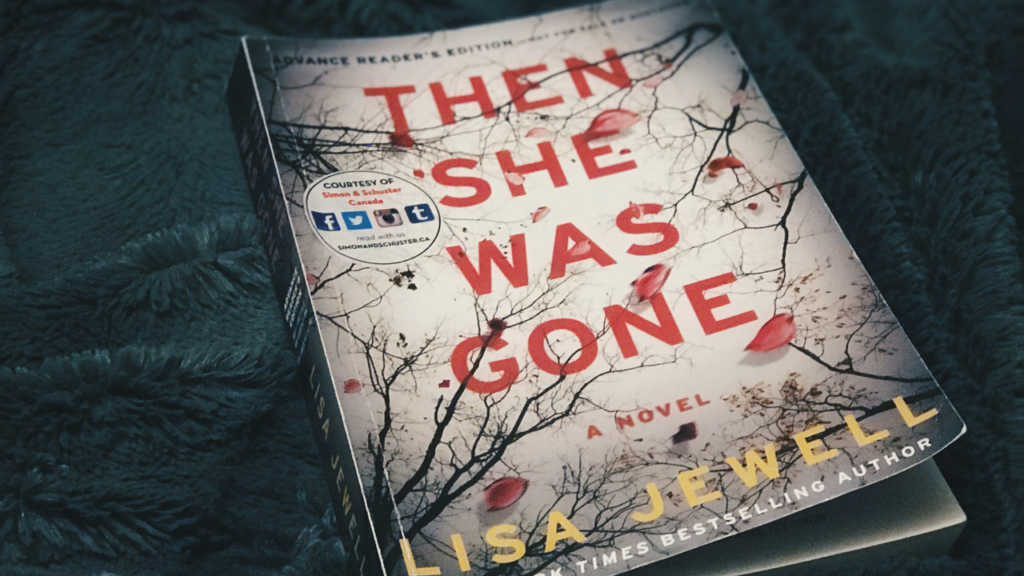 I'm excited to read this. I love a good suspenseful novel, and this one has some pretty good reviews. If anything, it will definitely be more exciting than Poisonwood Bible, which is what I need to be able to read and stay awake right now. P has had a string of bad nights and early mornings–I was in with him three times last night before he decided to start his day at 5:15am.
I was not ready to start my day that early, but didn't get much say in the matter. I feel really tired today. Like, really really tired. I had a great morning at work, then I had planned to come home and nap for a bit this afternoon while P slept. He was ready for bed pretty much as soon as I walked in the door, so I got him down, changed, had a quick lunch then got ready to lay down myself. I curled up on the couch, and was just in that place where you're not quite asleep but not awake when I heard his door open and he came down the stairs, whining as he was clearly still tired.
Me too kid, me too. I imagined a 90 minute nap, not a 10 minute one. *sigh*
The dryer just buzzed which is my cue that it's time for bed. Fingers crossed for a slightly more restful night tonight.