I didn't write yesterday.
I meant to, but then the whole day got away from me and before I knew it it was after 10pm and I was just totally zonked. M is in this really intense week long training course for work and I felt like I'd barely seen him all day, so I curled up with him instead of writing.
I like him. :)
The weather has been so much better the past two days. I meant to run this morning, but I just wasn't feeling it when I woke up. I hate missing out on non-humid weather, but I just felt like it needed to be a yoga day instead.
It did end up being a perfect morning for an outside adventure with the kids though. We walked over to the field near their school, and spent the morning climbing trees, looking at clouds, collecting crab apples and rolling down hills.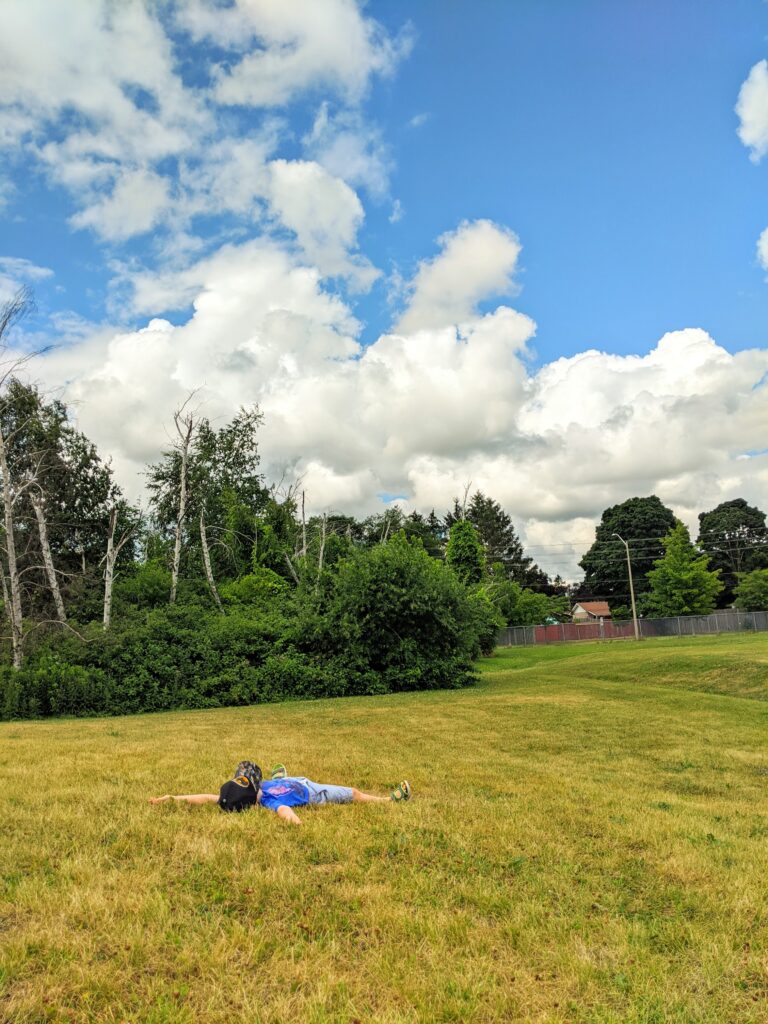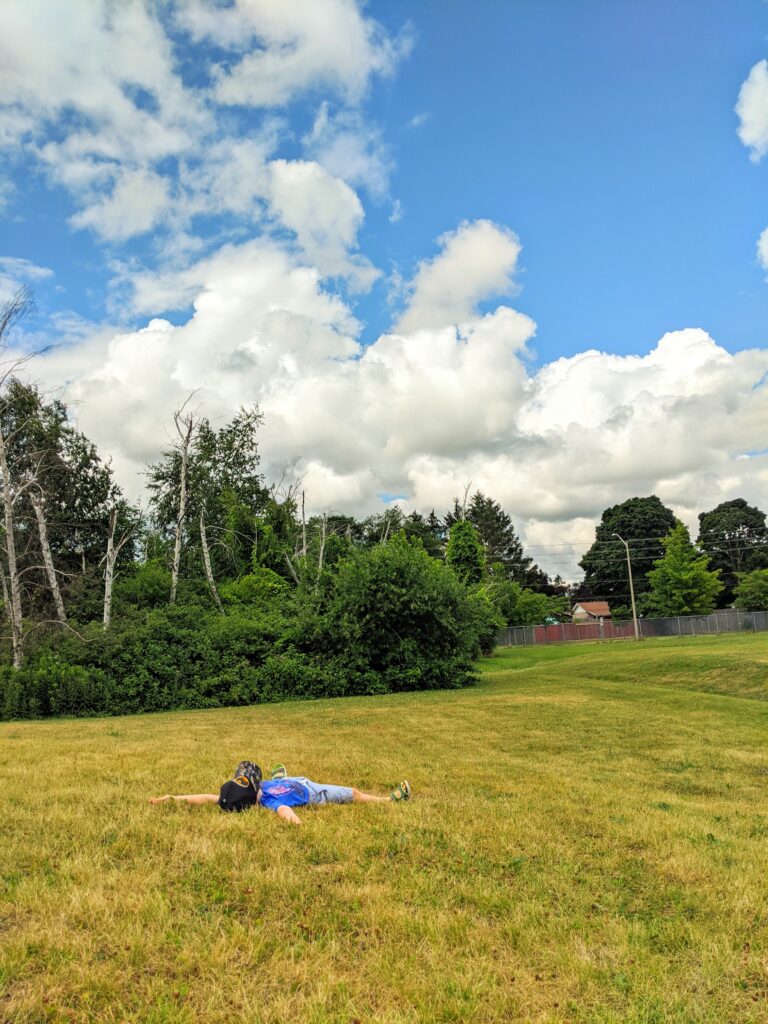 It was a perfect, easy morning. We took the long way home and meandered around the neighbourhood before coming in for lunch.
And then, after lunch, I did… nothing.
No, really. Absolutely nothing. Remember how motivated I was the other day? That H didn't wake up today. After lunch I went down the rabbit hole reading about the Wayfair conspiracies, then curled up on my couch and had a little nap while the kids had some quiet time.
It was glorious.
I'm now sitting in my kitchen monitoring the BBQ– I'm making chicken for dinner and I still haven't quite forgiven myself for the charred "beer can" (gingerale) chicken I attempted a few months ago that ended up being an utter disaster.
Fun Fact: did you know your BBQ can go up higher than 700 degrees? Not that that ever happened here. Nope.
And so, I sit and write and watch the BBQ.
All in all, it's not a bad way to enjoy the end of an afternoon.