Dairy Free Advent Calendar Hack*
I love advent calendars.
I have several all throughout my house–a snowman whose nose moves around like a clock, a Santa with a candy cane that moves each day of the month, a felt Christmas tree with decorations… and of course, I've always had a chocolate one. As a kid, I loved running down the stairs in the morning, looking for the door with the right number, popping out the chocolate then trying to decipher which holiday symbol it was from the vague chocolate mold.
We used to do them for the kids, but with the onset of their dairy sensitivities, the usual chocolate advent calendars are off the table. I still wanted them to be able to hunt for the right door and have a treat calendar, so I thought I'd just pop over to the store and pick up a non-chocolate one.
NOPE.
I found advent calendars with every kind of chocolate under the sun–Lindor, Kinder, Reeces, Hershey–but no candy based ones. I thought for sure I'd find one with Swedish berries or fuzzy peaches, but apparently this is not a thing. I couldn't bear the thought of seeing the look of disappointment on their faces if I had to tell them they couldn't have their advent calendars this year… so I decided to get creative.
If I couldn't buy a chocolate-free calendar, I'd make one.
I picked up two of the cheap $1 chocolate calendars and a tub of gummy bears from Walmart, then went home and got to work. I carefully opened the top and slid out the tray of chocolates.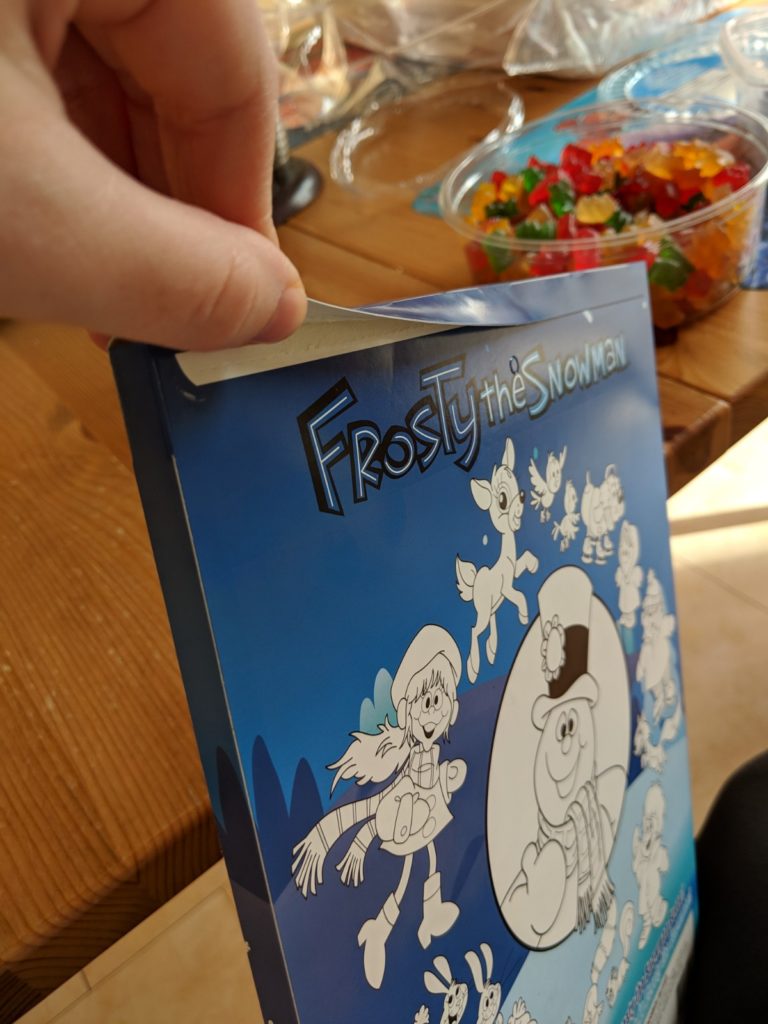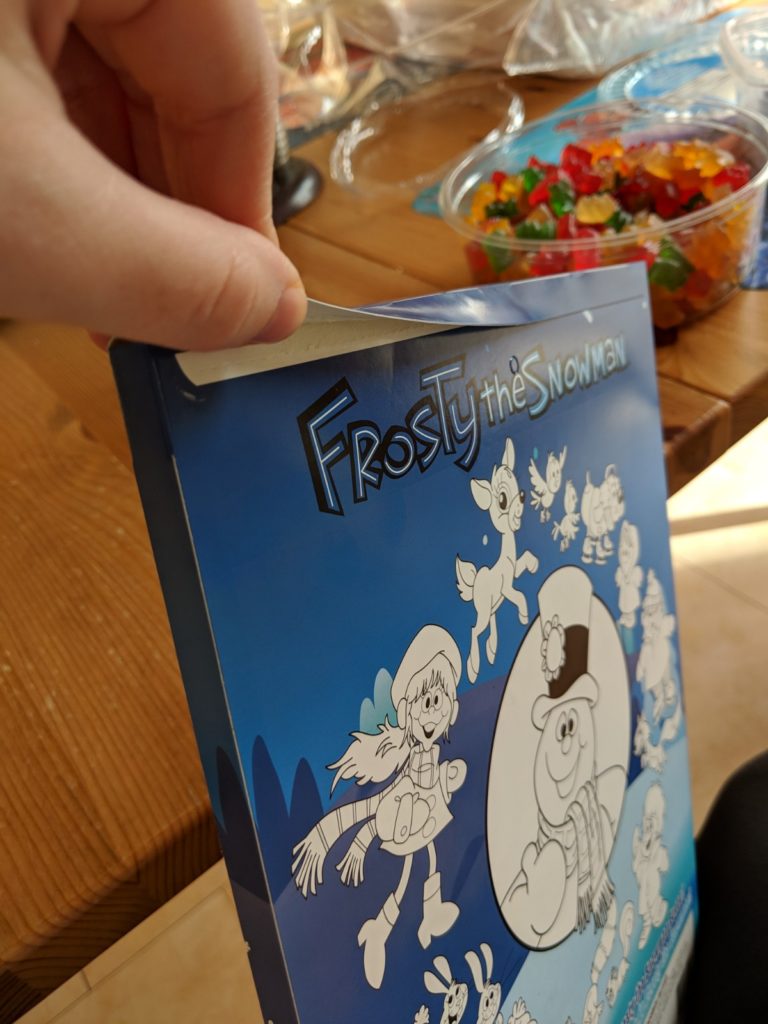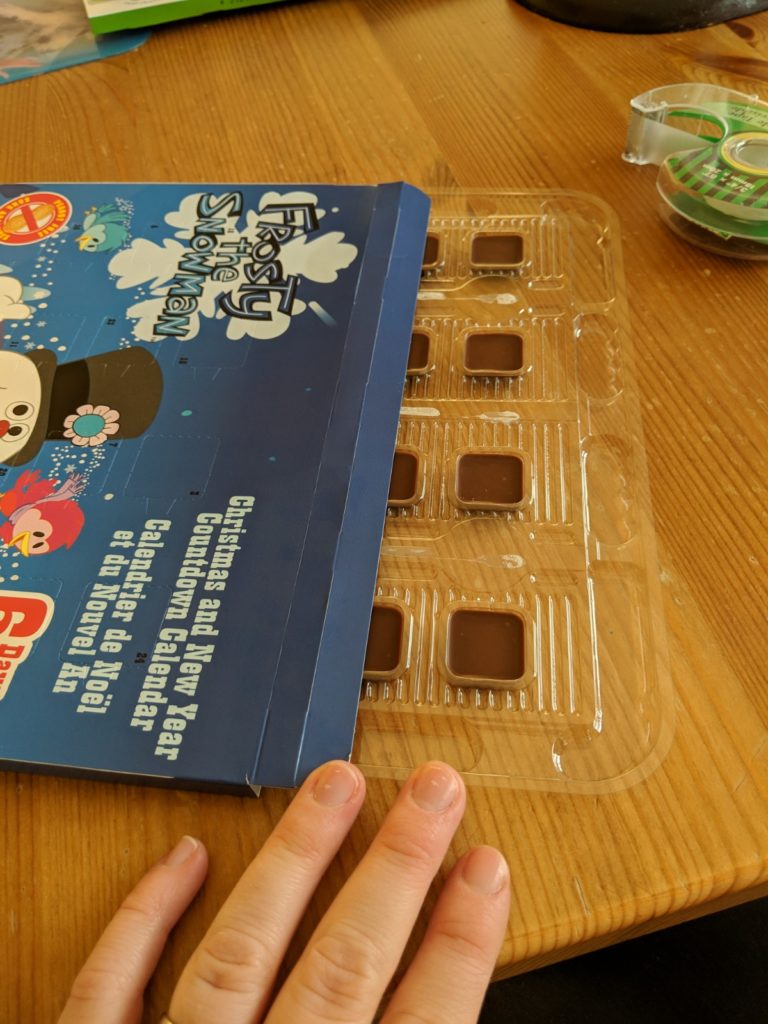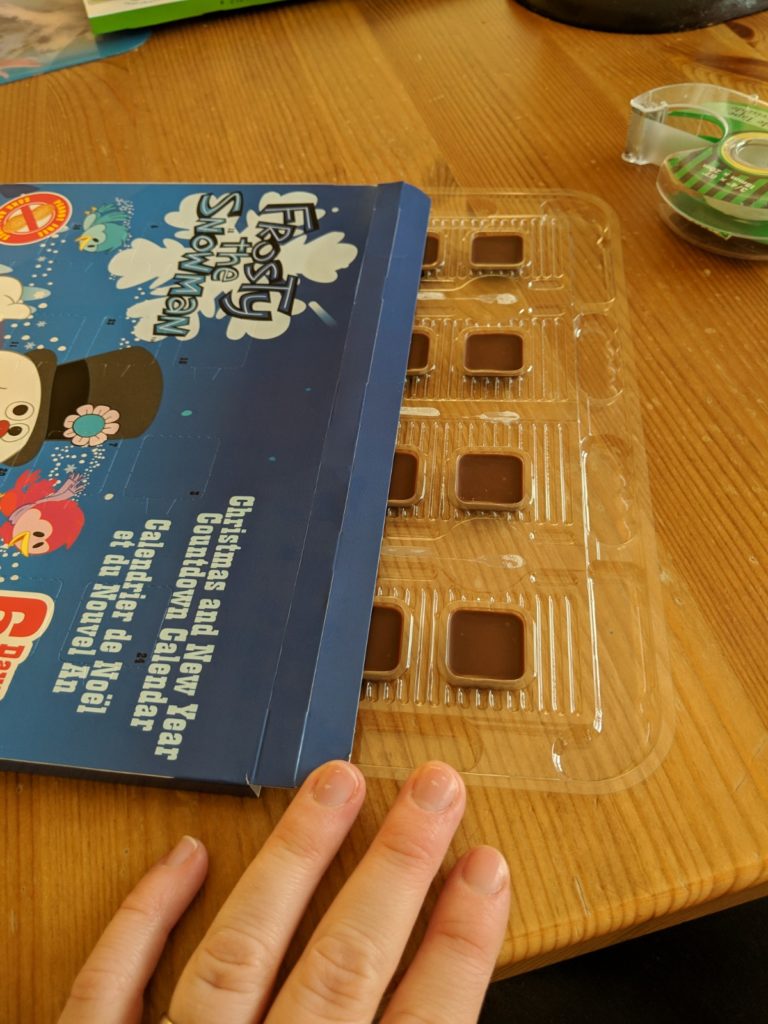 Then I popped them all out and tossed them in a container so that the tray was totally empty, like this: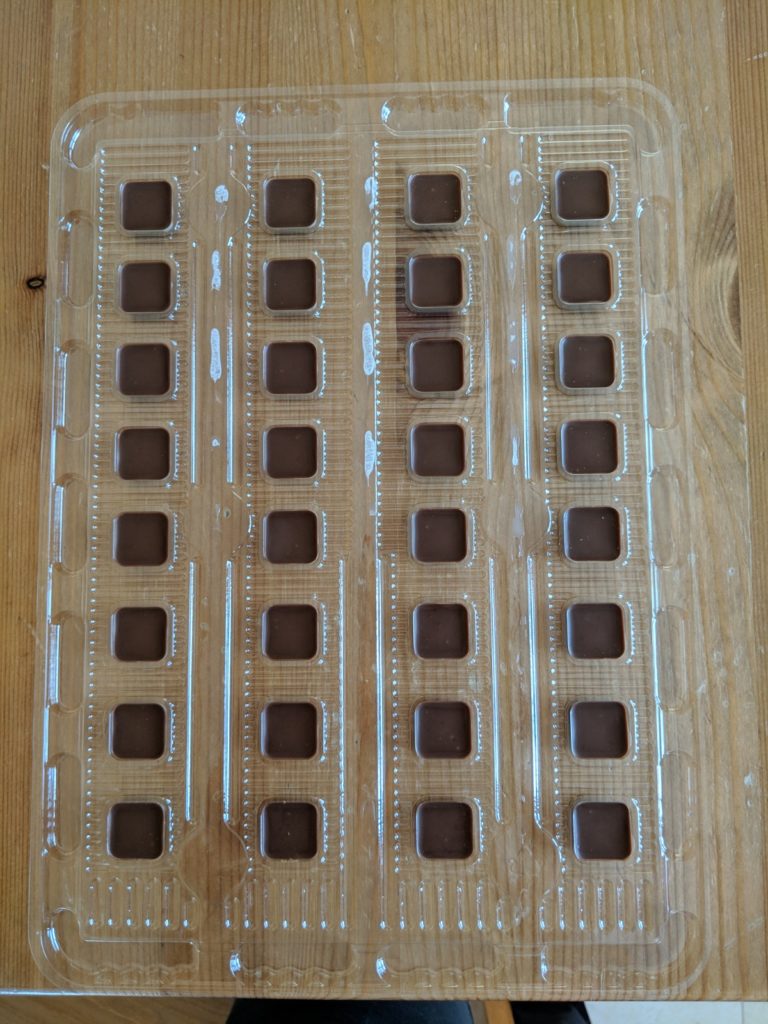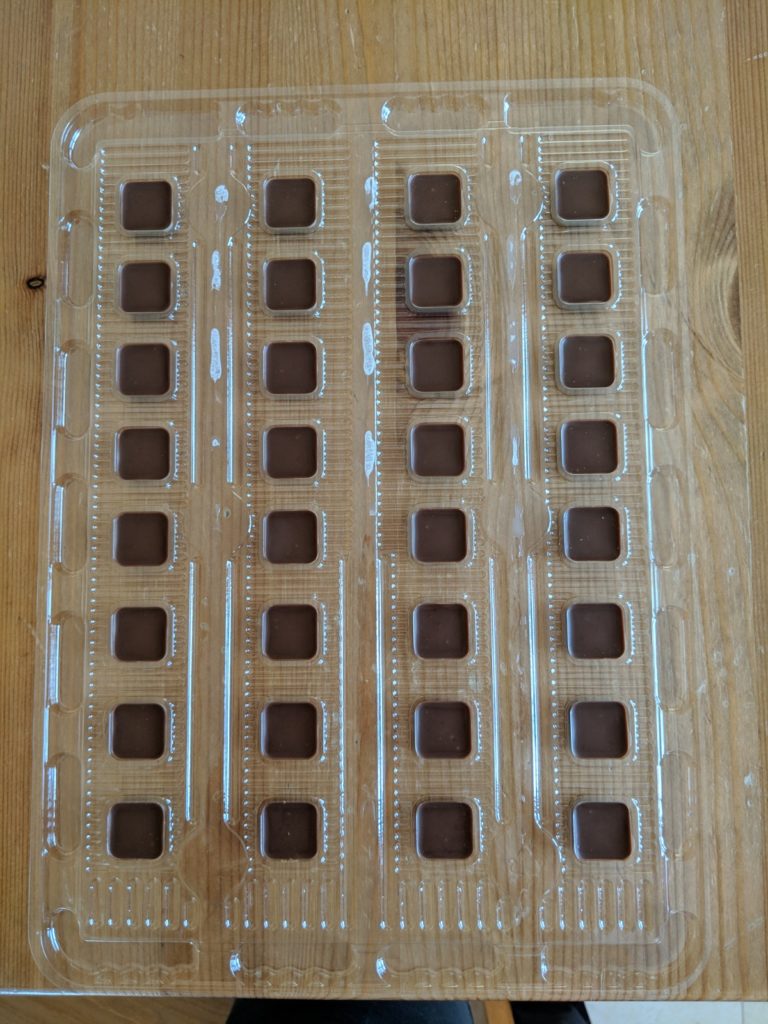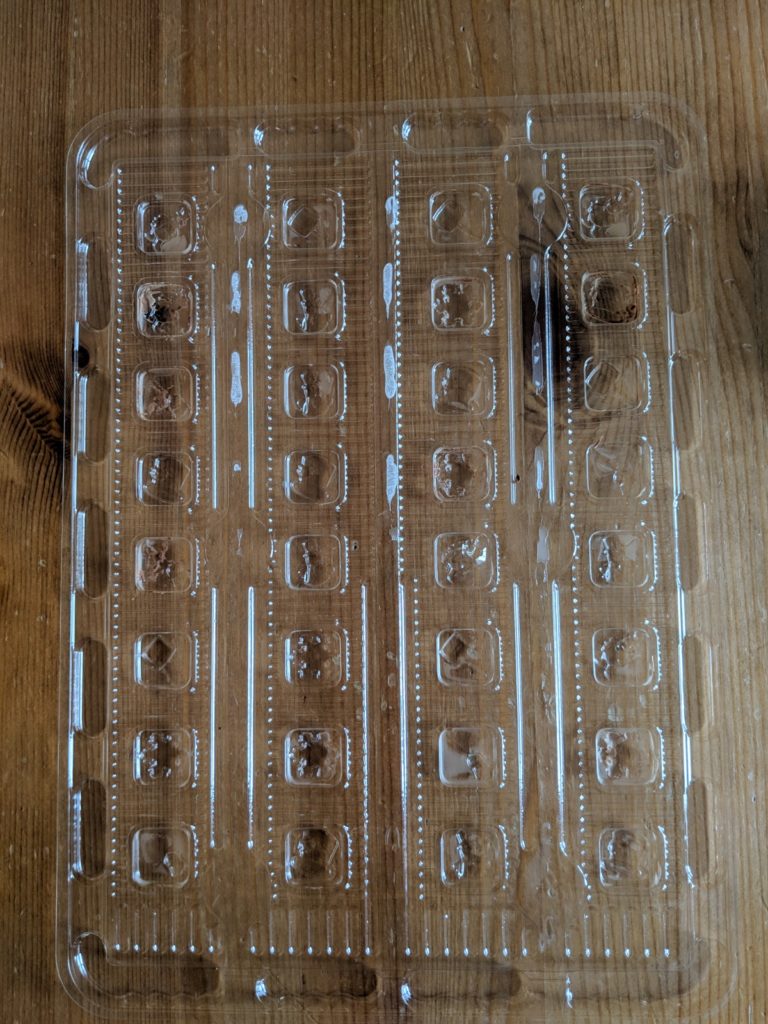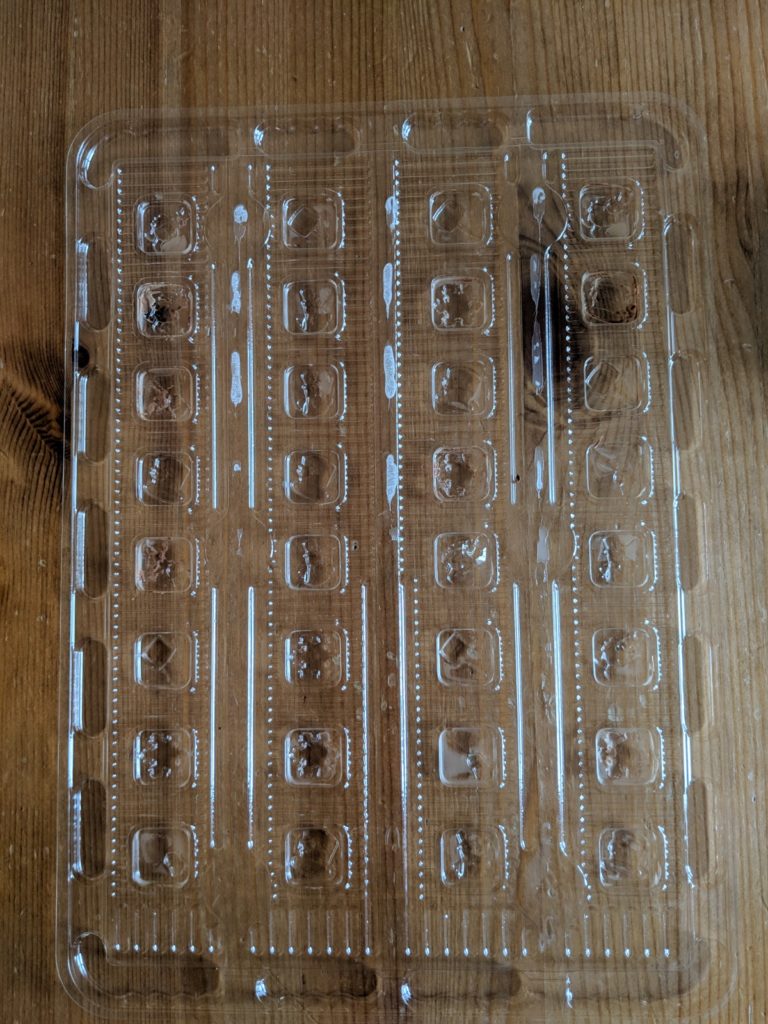 Then I put a gummy bear in each of the slots, slid the tray back in and resealed the top. Voila! Two homemade dairy free advent calendars for my dairy free babies.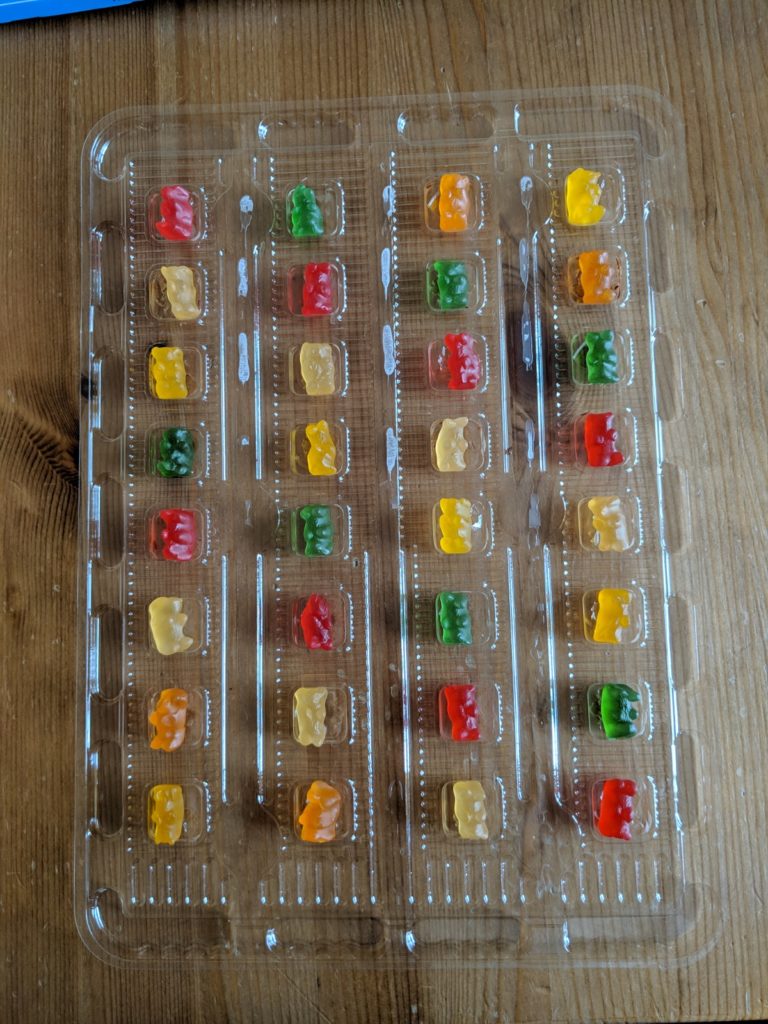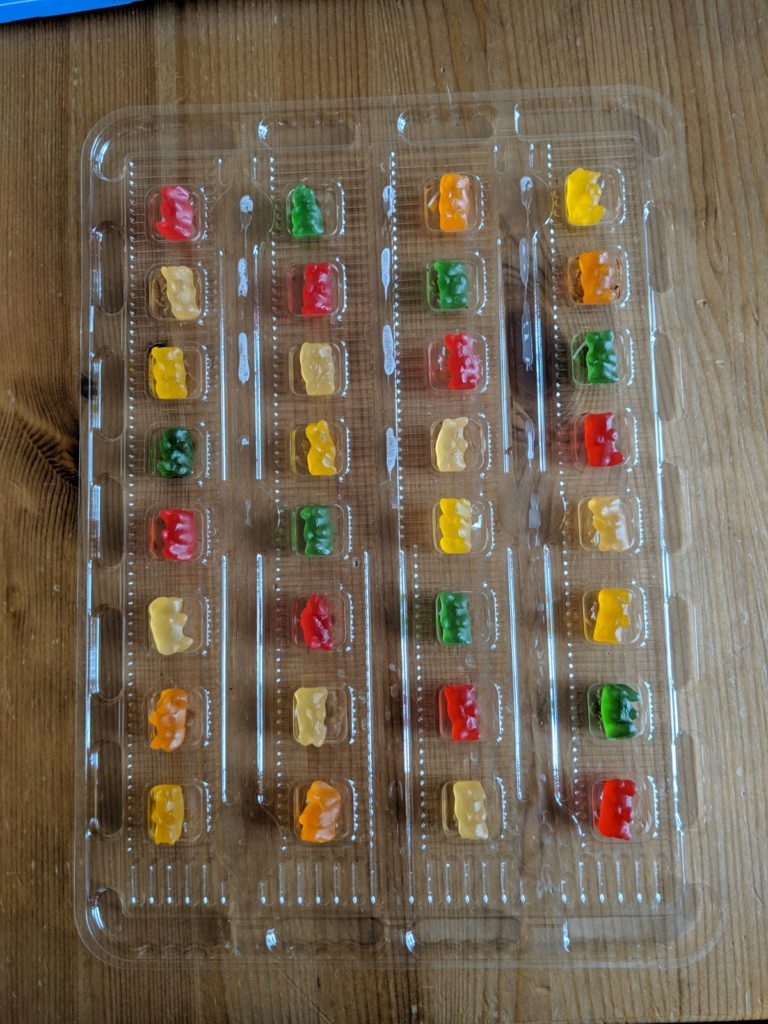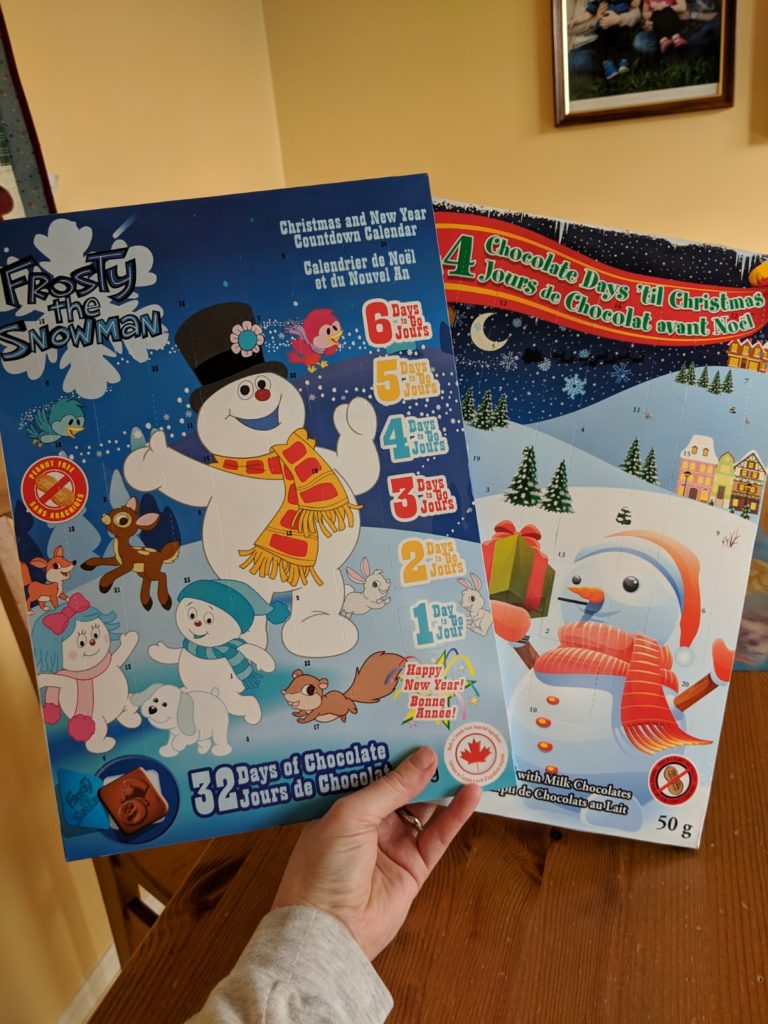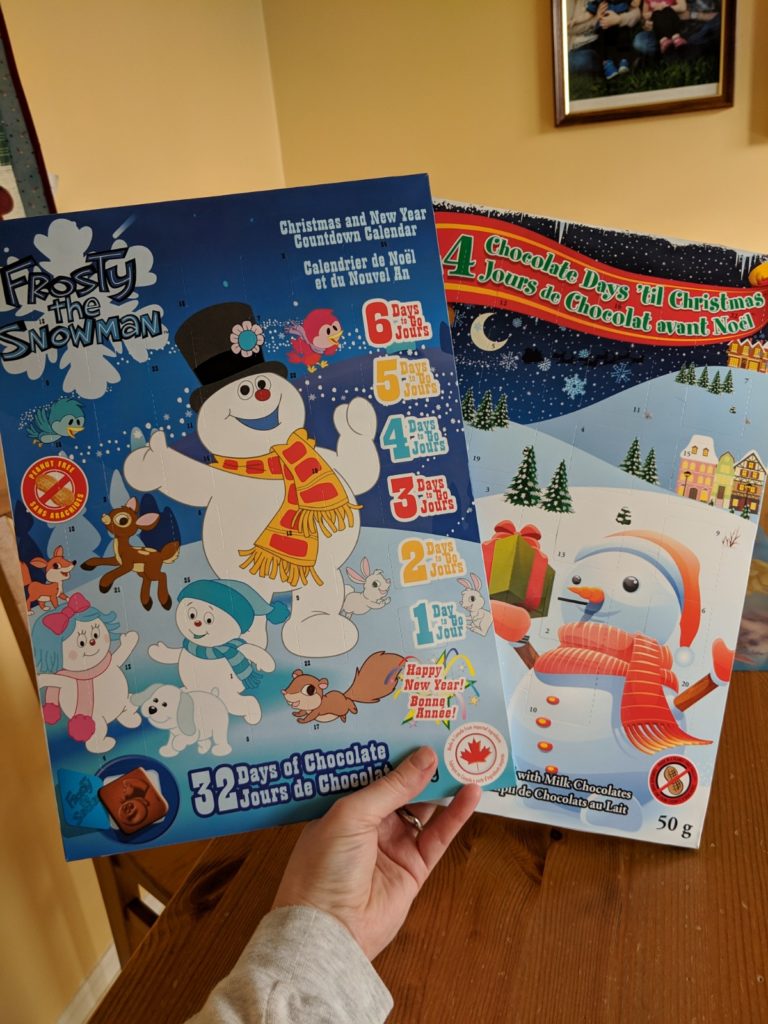 It was WAY easier then I thought it would be. I had both calendars done in less than 15 minutes, and the kids were SO excited to see them on top of the fridge when they got home from school. I feel so badly that there's already so many treats and foods they can't eat, so I'm glad that I could at least preserve this for them.
Just three more sleeps until they get to find their first door! How is it almost December already?!