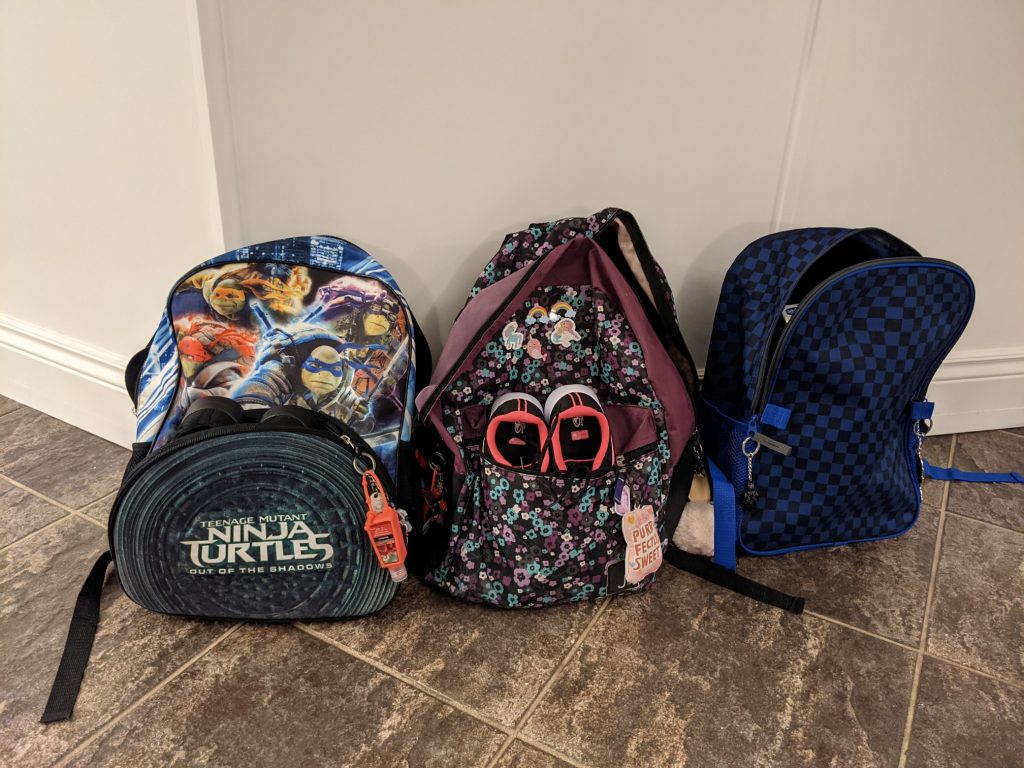 I just packed backpacks and lunches for the first time since February of 2020.
It was so strange but also so familiar all at the same time. We're prepared. We're ready.
…but we're all a Hodge Podge blend of excitement and nerves.
Not only have we been home for over a year, but we're now in a new town. It's a new school, with new classes and new kids we haven't met yet.
It's a lot of new for three small bears who were a little quiet at bedtime tonight. There were lots of questions about masks and teachers and friends and classrooms and bullies. We talked and they're all asleep, and then I came down to do the thing I haven't done in many months: making lunches.
So, I packed their favorite snacks and got their bags all ready. We'll have a fun breakfast and try and have a calm morning.
And then, we're off! I don't even know what I'll do with myself tomorrow. It's going to be a little weird to only have one kid at home with me.
Anyway. It's time for bed.
It's a school night.