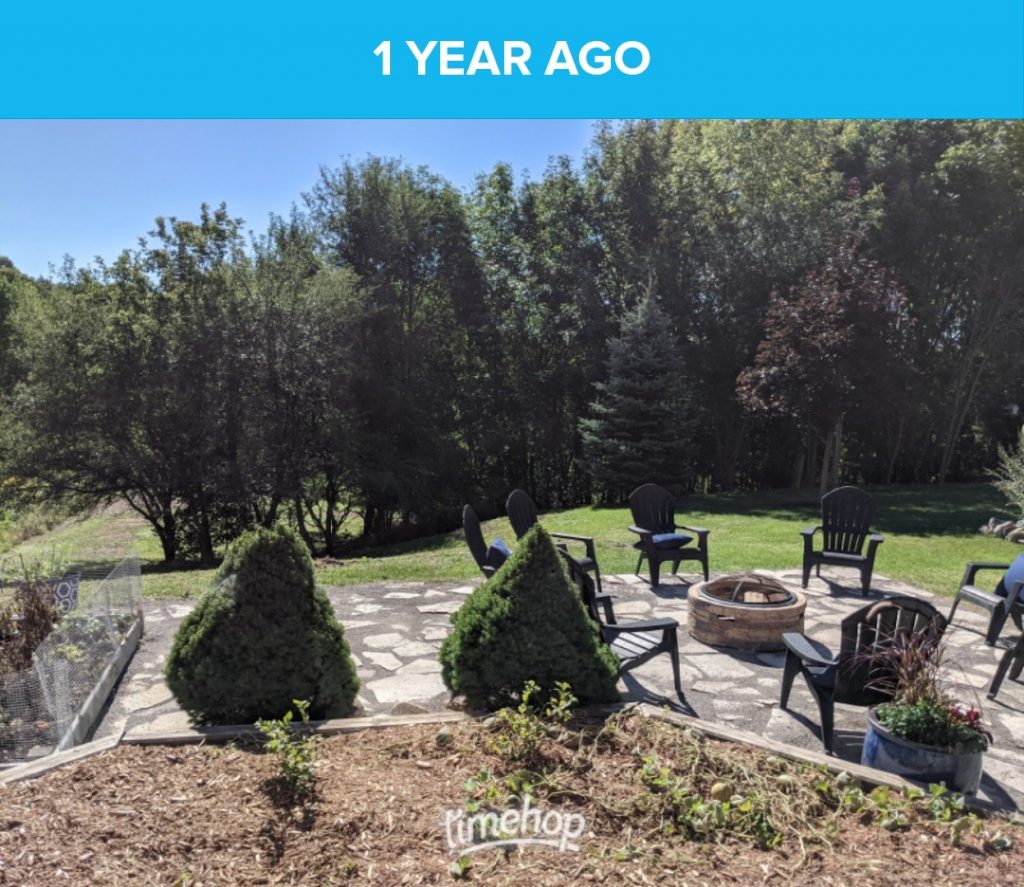 A year ago today, I woke up early and got ready to go out for a run. As I came down the stairs, I found M sitting at his computer, looking at a house listing.

He called me over to see it, and I agreed that it was stunning. So, I asked him where it was. When he told me, I flat out said no. I wasn't interested, it was too far. We had already decided against looking in this area as it just felt so far from where we currently were. He nodded and closed the link.

While I was out for my run, he fired off an email to our realtor, to feel out if she thought the house was fairly priced. He also wanted to see if she thought it would sell way over the listing price, as ALL of the houses in our area were.

She's amazing and wrote back within minutes, and suggested we go see it. Even though I was adamant I wouldn't relent on the location, I agreed.

In my head, it didn't matter how nice the house was. My mind was made up.

…and then I walked through the front door.

It's true, the house was beautiful… but there was something about it that felt like home the moment I stepped inside. I fell in love with the windows and sunlight, but it was the trees that hooked me. A year ago today I saw this view for the first time… and it was like my heart quietly said, "we're home".

We put an offer in, never expecting in a million years that we'd actually get it. By the time we saw this, we had already been house hunting for three months and had probably seen 20 homes. We knew the climate of the market and full expected this home would skyrocket in an insane bidding war.

To us, it was a shot in the dark. I mean, there was just no way we'd get it.

…but by some miracle, we did. There was no bidding war, no back and forth. We put in an offer, and the house was ours.

Given how many offers the other homes we'd looked at were getting, it felt a little like it was meant to be.

We've made a few changes to the backyard this week (the flagstone is gonnne), and I'll show you soon!

But my trees are still there, and I love that we're so close to nature. The older I get the more I find myself yearning for the North, and it makes me feel a little like I'm still there.

It's not South Porcupine, but it feels like home.