10 Things You Might Not Know About Me*
Do you remember those email surveys that used to go around back in the day?
When I was in high school, before the days of social media, email and messenger services were the big thing. Anybody who was anybody had email addresses with amazing names (I was ironwoman_088 back when Hotmail was cool) and I used to love those huge chain survey emails that would come around. There were seriously like a million questions to answer and nowadays my mind is seriously boggled when I consider how much time I had to both read and fill out all these surveys… but I still filled them out every. single. time.
And I LOVED it.
I mean, how else would you decipher who thought you were their best friend that week (or day), or who was crushing on who through carefully chosen snippets of song lyrics? *sigh* It was a glorious time.
Since I am currently living life (mostly) social-media free, I thought I'd do a little throwback to life in 2004 when social media wasn't really a thing and email surveys still reigned supreme.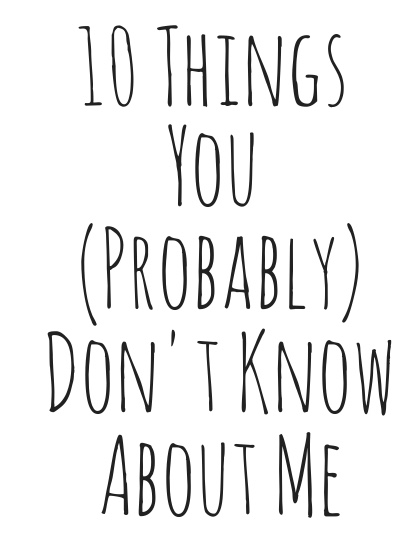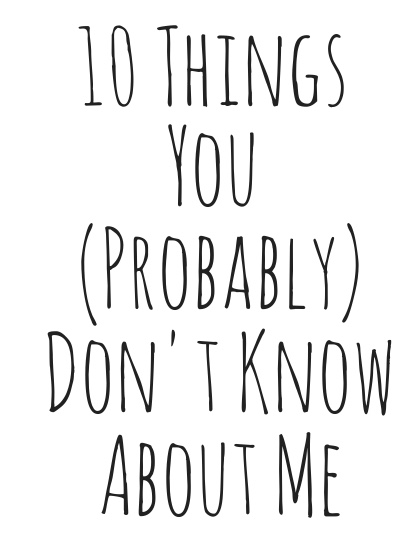 I am a high school English teacher, but I don't have a favourite book. I've tried and tried to think about a single book that I love above all others, but I don't have just one. I have a list of books that I absolutely love for different reasons, but I cannot narrow it down to just one. I had probably read The Thorn Birds by Colleen McCullough more than any other, but even then I can't say it's my favourite. I definitely have books that I think have changed me after reading them, or that have stayed with me and left an imprint on my soul that I wear like a badge.
I have never tried a drop of alcohol. Ever. I used to be really shy about telling people that I don't drink as I've often felt that people make assumptions about the kind of person I am right away once I admit it, and that used to really bother me. I promise that I'm not some kind of weirdo just because I don't drink. I still really enjoy going out, and have a mean karaoke game even while sober. It has honestly just never appealed to me… even in my youth. So, there's that.
I grew up in a tiny town in northern Ontario that is named after a prickly rodent… and it was the best place in the whole world to grow up. South Porcupine was a magical place and I feel fortunate to have lived there when I did. It was the kind of place where everyone knew one another, and you could be gone from your house for hours, but somehow your mom still always knew where you were (thanks to mom "spies" in the neighborhood).
I went to university intending to be a lawyer, but the university I switched to in my second year didn't have a political science program and all my credits were changed to ambiguous "history" credits. This turned out to be an amazing blessing in disguise… my brother was in law school while I was in my undergrad, and as I watched him pour his entire life and soul into his schoolwork I knew I would never love law enough to survive that lifestyle. I decided to roll with the history credits and absolutely fell in love with the study of history, particularly modern German history. Teaching wasn't even on my radar until third year, and I wasn't sure about that until half way through teacher's college. (Now I cannot imagine a life where I am not teaching!)
I was 19 when I met M, and we dated for only seven weeks before getting engaged.  You can read the whole story here: H&M – A Love Story*. Some of the people closest to us weren't terribly supportive at first–two of my best guy friends actually sat me down and lectured me late into the night about how crazy it was to marry someone I didn't know so quickly on the night I got engaged. They did it out of love and concern, which is where I choose to believe many of the comments and side glances came from, but next week we're celebrating our 13th wedding anniversary so I think we made an okay choice. ;)
I have two special gifts: I can make a beautiful moose face, and I have a "toe thing" that my sister thinks is hysterical. On my right foot, my big toe and my middle toe are connected by the same tendon or something. When I bend my big toe, the middle toe goes with it, leaving toe #2 standing alone like a lonely soldier. It's awesome.
I go to church every Sunday, and I have all my life. This is something else I tend to keep private and am often reluctant to share with others, as I've felt intense scrutiny and judgement for it. I sometimes feel like there's this common assumption about the kind of person I must be to choose to attend church each week, and that my sense of humor or lifestyle couldn't possibly align with someone who doesn't "do church". It used to really bother me, particularly when I felt noticeably left out of something, or have felt a friendship cool after someone finds out that I "do church". I know it's not for everyone, but my faith anchors me. I love that M & I were married for time and all eternity, instead of until death do us part. I love knowing that our family is eternal. My faith gives me hope, peace and strength. Going to church each week renews me, and makes me feel ready to take on the week ahead. The people I've met at my church have become more than just a community, they are some of my closest friends. Others have become like family. For me, my faith has increased my empathy, and my desire to understand, accept and love others just as they are, without any judgement… and I can only hope that others will do the same for me.
My dad was a film critic for a local newspaper when I was a kid, and I think it's where my great love of movies comes from. In particular, I love cheesy 80s romantic comedies more than life. Sleepless in Seattle, The Money Pit, Hope Floats, When Harry Met Sally, Mannequin, and Three Men and a Baby are just some of my all-time favs.
My favourite food is probably chip truck french fries. I'm super classy like that.
My very first job was as a newspaper carrier, and I've pretty much held some kind of job ever since. I worked as a dishwasher, waitress (that's what it was called back then… I earned a whopping 5.95 an hour), camp kitchen staff, camp counselor, sales associate at Payless and Reitmans, office cleaner, office administrative assistant, farmer's market, literacy tutor, cashier at a grocery store and finally, a teacher. I sometimes worry that kids today don't understand the value in having a job and earning your own money… I think it's important for kids to learn how to work AND balance school and extracurriculars. Even with my jobs, I played ringette, basketball and volleyball over the years while I was in school, and I still maintained a good enough average to get myself into U of T. It was busy, but I think it helped prepare me for the reality of life waiting for me after I left the nest.
Just as a bonus: If you ever see me listening to music, it's probably from the 90s or early 00s. BEST MUSIC EVER. (Dance Mix '95 forever, baby!)