Ever since my miscarriage, I have searched for a way to represent my whole family… including the child we lost at 13 weeks.
I don't have any belly photos. No bump updates. No physical reminders that that baby was here. There are just memories, impressions, feelings and love.
So much love. She was so loved.
She IS so loved.
I never knew for sure, but it felt so strongly that the baby we lost was a girl. And even though she isn't here with us, she is still a part of our family. I have to believe that even though I wasn't able to hold her here… I will someday.
A few weeks ago, a friend of mine posted a beautiful family portrait a local artist had commissioned for her. It took my breath away. I contacted the artist and asked her if she could create something for me… and after we went back and forth a few times, she drew this portrait of my family and sent it to me.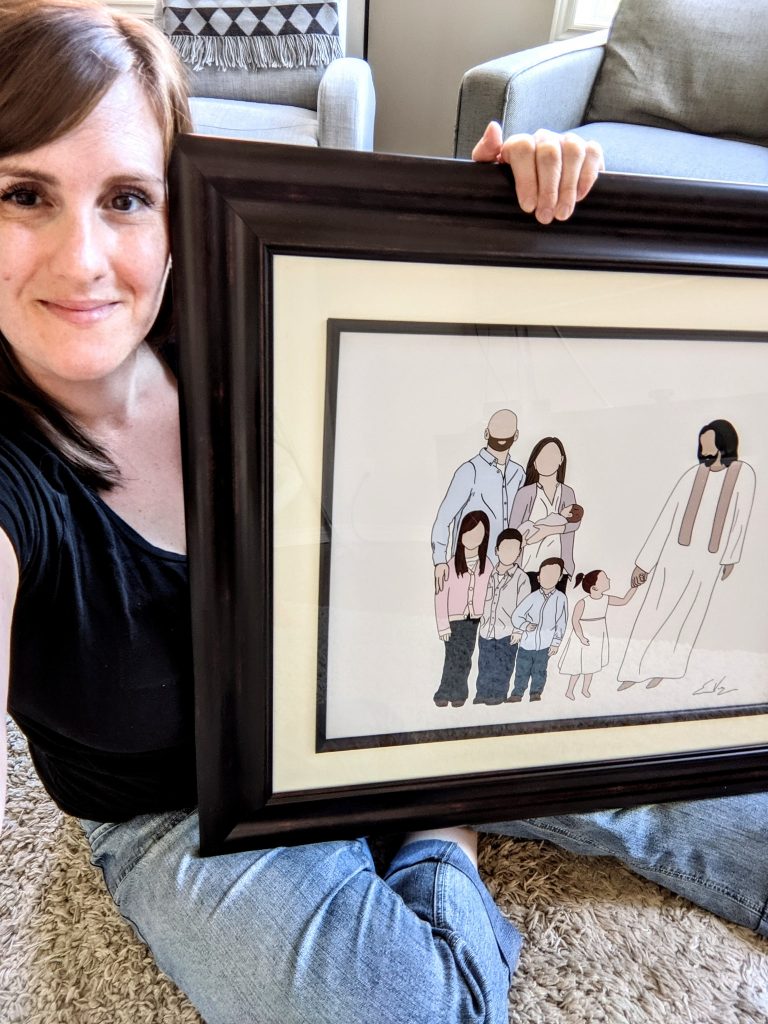 It's my family. My whole family.
I'm not going to lie, I get a little emotional every time I see it… but I finally have something to show that she was here. That she is still here in my heart.
On September 30th, you would have been two. We haven't forgotten you, little one.
This print is just… it's everything. I'm so happy.