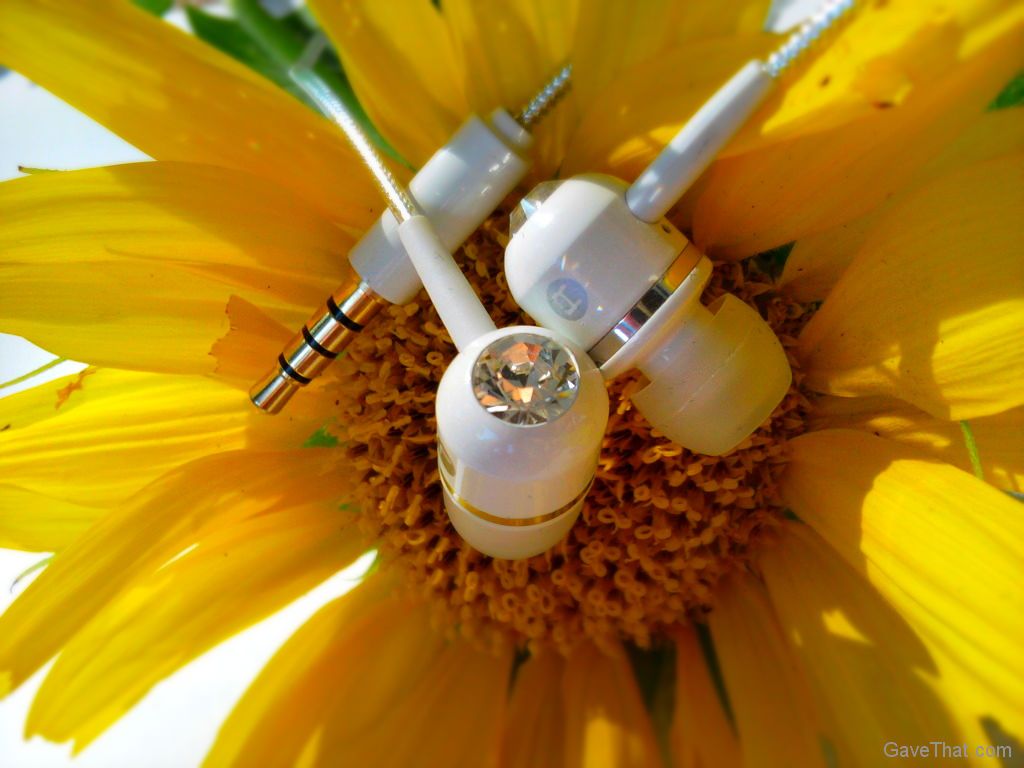 Have you entered my giveaway yet?? It's open until midnight on Friday!
As you know, I am a great lover of music. If I could, I would have music playing just about all the time. Before the wee-bean arrived, my iPod was a constant fixture in my purse and I would often pop in my ear phones and listen to something while out and about.
Now that I'm in mummy-mode, I haven't had many opportunities to lose myself in my music like I used to. I couldn't really use headphones while I was constantly waiting for my non-napping wee one to jolt herself awake after 6 minutes of rest.
But the other night she was fast asleep, and the Hubster and I were sitting in the living room. He was watching a show I wasn't particularly interested in, and while I worked on my computer I found myself craving a little music. I didn't want to give up my cushy spot on the couch, but I also didn't want want to try and compete with his tv show. Since he was there to listen for our wee bean, I decided to pop in some ear phones.
I normally reach for the ear buds that came with my iPod, but I decided to try out my Bassbuds as they're new and have pretty crystals on the ends.
(I like pretty things. So sue me.)
I'll be honest–they are a different shape than my regular ear buds, so they felt a little weird at first… but then I realized I didn't have them in all the way.
*facepalm*
I settled in with my favourite version of Sleigh Ride and I was immediately blown away by how clear the music sounded. Maybe the headphones I had before were just old, but the sound coming through my Bassbuds was incredible. And they cancelled everything out. I was sitting five feet from the tv and couldn't hear anything but the Boston Pops blaring into my ears, making me nostalgic for old holiday Gap commercials.
Pretty crystals? Amazing sound quality? No distractions?
Win, win, win.
If you're in the market for a new pair of headphones, or are thinking about a gift for someone, take a minute and check Bassbuds out. If you use this code (BB75251), you can even get a $30 discount!
Anyway, it's worth a look. I'm impressed. Check'em out here:
www.bassbuds.net/canada
http://www.facebook.com/Bassbuds
http://pinterest.com/bassbuds/followers/
https://twitter.com/Bassbuds
Happy Shopping!!