Shop Girl Shares The Good Girl Gone Blog & Robert Munsch*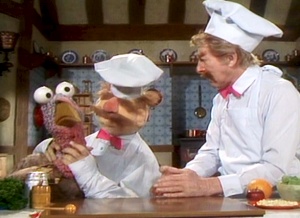 (image found at: http://images1.wikia.nocookie.net/muppet/images/0/04/Turkey.jpg)
Happy Thanksgiving!
I know it's not for a few weeks for those of you south of the border, but this is turkey weekend up here and it was dang good. As we were unable to get the time off work to join my family up in the Great White North and the Hubs' family has moved we weren't sure what we were going to do for the holidays. Thankfully it looks like several of our friends' families are trying to adopt us and we found ourselves with two invitations to big turkey dinners. We ended up spending a wonderful evening at Too Kool's with his family and enjoyed a massive turkey dinner with all the fixin's. I am also proud to announce that I did not overeat. (for like the first time… ever. haha)
Well, as I wanted to offer an explanation for my "big announcement" last week I took a break from my usual Monday programming… but I'm back today with more fabulousness for your viewing pleasure! So, without further ado…
(image found at: http://thegoodgirlgoneblog.com/good_girl_gone_blog/)
Meet Alana, the teeny tiny author of this big, fabulous blog. I found The Good Girl Gone Blog through the oh-so-wonderful 20 Something Bloggers, a magical place full of wonderful bloggers. This blog is full of humorous stories, thoughtful reflections on life, and shoes. Lots and lots of shoes– hence my undying love for it. (I am seriously coveting the boots she just bought.) It's a fun read and definitely worth a look if you're not in love with her already. :)
#2 – Robert Munsch
(image found at: http://www.scholastic.ca/titles/munsch/images/wallpaper/munsch%28640×480%29.jpg)
You're probably wondering why on earth I'm sharing Robert Munsch with you as I'm pretty sure every person on the planet knows who he is, or at least knows his world famous story, "Love You Forever".
(image found at: http://images.smarter.com/blogs/Book111.jpg)
Yesterday I read a post that Katie from Can I just say… posted about books she loved as a child. I only recognized a few from her list and it made me think about the books that I had loved as a little girl. I was a huge fan of all the Beatrice Potter books (I owned them all) but the books that stole my heart–and continue to do so even today–are written by Robert Munsch. His stories are simple, sweet, funny and heart-warming. Seeing them in a bookstore immediately makes me feel like a seven year old girl again, and I want to grab them all and curl up with a blanket and gloworm and read them all back to back. Some of my favourites were: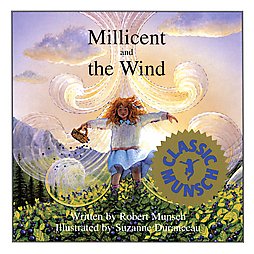 (image found at: http://imshopping.rediff.com/books/imagechek/books/pixs/87/0920236987.jpg)
(image found at: http://img.infibeam.com/img/d31d1865/918/6/9780920236918.jpg)
(image found at: http://1.bp.blogspot.com/_-5o8YeQrdMY/RaqejSgzAvI/AAAAAAAAABM/Xr-_BElTcMo/s320/mortimer.jpg)
…there were many others I loved, but these ones I could read over and over and over.
As I grew older I went through phases where I loved other authors… Roald Dahl, Judy Blume and R.L. Stine among others, but I still loved reading my Robert Munsch books from time to time. I once found a tape of him reading many of his stories at a yard sale and I loved that thing. There's nothing like hearing a story through the voice of its creator… it just comes alive!
If you haven't already gotten my point, for me, Robert Munsch = love.
So when I read Katie's post I did what any self-respecting blogger would do: I googled him and found something magical–a website with audio recordings of him reading my favourite books!! So much better than my old tape that has long since been lost! It has ALL my favourite childhood stories that you can download onto your computer and listen to at your leisure. I seriously spent most of the afternoon listening to him read and it just made my whole day. :)
What were your childhood favourite books?