(image found at: http://thetvaddict.com/wp-content/uploads/2009/04/glee_cast_fox.jpg)
I am seriously so full of glee right now.
I mean, I love finding a new movie or TV show that I enjoy, but it's rare for me to find one that I love. In the history of my TV career I have watched many, many different shows, and I can count the ones I really love on one hand:
1) Frasier
2) Law & Order: Special Victims Unit
3) Alias
and now…
4) Glee
Words cannot express how much I am loving this show. Like, the seven days between episodes is WAY too long. If you aren't watching it yet, start now. RIGHT now. Here are two very good reasons why: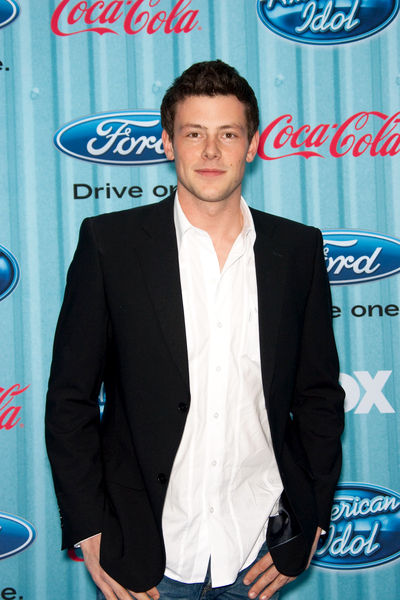 (image found at: http://www.aceshowbiz.com/images/events/CSH-051736.jpg)
(image found at: http://www.theatermania.com/news/images/6681a.jpg)
Meet Finn Hudson (Cory Monteith — a Canadian!!) and Will Schuester (Matthew Morrison), my new TV boyfriends. My list of TV boyfriends began many moons ago with my love for Seth Cohen and Derek Shepherd… but over time my love has waned and I've found myself TV boyfriend-less for a long time. There were men I admired, but none that took that special place in my heart… until now. Oh Glee–how did you know that I LOVE TV men that can sing?! *swoon*
Finn is probably my favourite character on the show because I freaking love his voice, his desire to find out who he is and his courage to try new things. He is the boy I think we all wanted to find in high school–come on now, a singing football star with a heart? If I was still 16 his face would be all over my walls right now (sorry JTT, but you'll always have a special place in my heart!) At first I felt like a total cradle robber as I swooned over a TV high school boy, but thank goodness for Google–in real life he is actually 27. Haha!
And then there is Mr. Shuester… I don't think he does nearly enough singing in the show, but I'm hoping that will change as the show progresses. I love how much he cares about his students and loves his job… that's the kind of teacher that I want to be.
I just… love. There are no words. It's the club I wished for in high school (I played all the sports, but there wasn't nearly enough music for me. *sigh*) and I love the music! I think it's fabulous that they are integrating music into the TV show–it's sort of like a mini-musical and as one who has always loved musicals, I hope it will do wonders to help a new generation appreciate this type of music. It's fun, it makes fun (it's often satirical), and it's downright hilarious. I can't help but be excited as I watch the show as it's absolutely infectious.
On a more teacherish note, I think it's wonderful that the show is breaking apart stereotypes that we've seen in schools for ages. It's teaching its viewers about finding self-confidence, not being afraid to try something new, and believing in and finding yourself–a lesson so many kids (and adults) need to begin learning. It's full of all kinds of other crap too, but I love the underlying messages in each episode (except for the scary cheer leading coach. She's a whole lot of crazy).
Anyway, I was just watching clips from the show online and got so excited I just had to tell you. If you're still on the fence about the show, take a second and watch the following clips. If you're not in love with it after watching… well, I'll be Gleeful for you. ;)