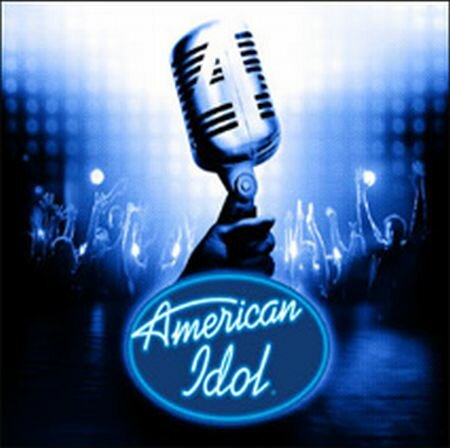 Let's talk American Idol.
I don't normally do this–I try and keep my television obsessions closeted, but I cannot contain myself. I have been watching American Idol for years. I am by no means a professional singer, but I used to perform a bit locally and I love watching it and seeing what people can do. The past few years I watched, but was never in love. Then 2009 rolled around and…
I LOVE THIS SEASON!
Well, most of it.
First things first, I love the new judge. Kara DioGuardi is fabulous and she seems to balance out some of Paula's craziness.
They have also made some new interesting changes to how the Top 12 is formed. Rather than the judges having the final say of who goes home / stays from the Top 24 as has been done in the past, there are now three groups of 12. Each night a group is featured and has a chance to perform. From each group the three contestants with the most votes get a seat in the coveted Top 12. That makes for a grand total of 9 seats, so the last three are given on a wild card show.
How fun is that?
I love competition. I thrive on it… I think this new method totally ups the ante. Last night the results show for the first group of 12 was aired, and I was actually pretty happy with the decisions. I have to admit– the performances of 2/3s of the group were terrible, so much so that I could not help but yell things at my TV (sometimes I get a little too involved… haha). However, there were some phenomenal performers. Danny Gokey rocked my world. I am SO glad that he can actually sing / perform after all the hype they gave about him during the auditions. Alexis Grace was pretty awesome as well, although I didn't find she was as fabulous as everyone else did. However, she was by far the best of the female contestants this week. Lastly, I'm on the fence about Michael Sarver. There were definitely better performances than his, and if I could be Simon / boss of the competition I probably would have put Ricky Braddy through in his place. But meh. Two out of three ain't bad–and crazy Tatiana is almost gone!! WOOO!!!!! (did anyone see her bawling and hiding behind the other contestants while Danny was singing? Saaaaad.)
Have you been watching?? Thoughts?? I'm really impressed with the new format and new talent so far this year… let's keep it up!!
Shop Girl*